Buy Branded Body Lotion at a Low Price online in Bangladesh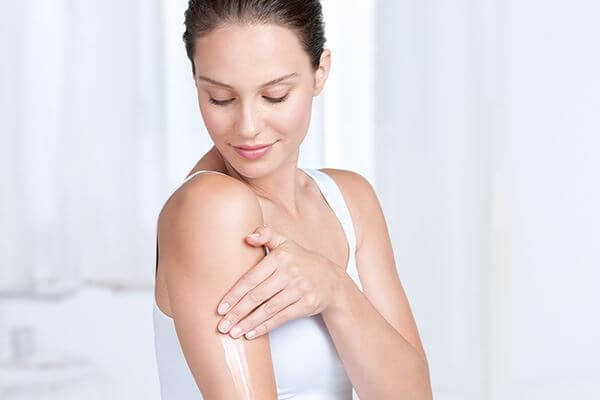 A body lotion is a low-viscosity topical aggregate designed for application to the skin. By contrast, creams and gels have a higher viscosity, typically due to deeper water content. Lotions are used to surface skin among bare hands, a brush, a clean cloth, or cotton wool.
While a lotion may be employed as a medicine delivery system, various lotions, particularly hand lotions and body lotions are anticipated instead to simply smooth, moisturize, soften and conceivably perfume the skin. Some skincare products, such as sunscreen and moisturizer, may be accessible in various formats, such as lotions, gels, creams, or sprays.
Medicine delivery
Dermatologists can prescribe lotions to manage or inhibit skin diseases. It is not unusual for the corresponding drug ingredient to be formed into a lotion, cream and ointment. Creams are the most beneficial of the three but are improper for application to precincts of hairy skin such as the scalp, while a lotion is less viscous and may be easily applied to these areas.
Historically, lotions had an improvement in that they may be broadcasted thinly associated with a cream or ointment and may economically cover a broad area of skin, but product research has undeviatingly consumed this distinction. Non-comedogenic lotions are approved for usage on acne-prone skin.
Body Lotions can be employed for the delivery to the skin of medicines such as:
Antibiotics

Antiseptics

Antifungals

Corticosteroids

Anti-acne agents

Soothing, smoothing, moisturizing or protective agents

Anti Allergens
Potential health risks
Acne
Depending on their production, lotions can be comedogenic, meaning that they can result in the prolonged formation of comedones. People who are likely to have acne or forming comedones usually favor lotions that are designed to be non-comedogenic.
Systemic absorption
Any topical products, including lotions, can appear in the percutaneous consumption of their ingredients. Though this has unusual use as a route of drug administration, it more generally results in unintended side effects. For example, medicated lotions such as Diprolene are often applied to exert only local effects, but the absorption of the drug within the skin can transpire to a small degree, occurring in systemic surface effects such as hyperglycemia and glycosuria.
Absorption within the skin is enhanced when lotions are applied and then embraced among an occlusive layer, when they are applied to broad areas of the body, or when they are applied to spoiled or broken skin.
Allergens
There is currently no guidance overuse of the term "hypoallergenic", and despite pediatric skin commodities among the label were found to yet contain allergens. Those among eczema are particularly vulnerable to an allergic reaction among lotion, as their yielded skin barrier allows prophylaxes to bind among and activate immune cells.
The American Academy of Allergy, Asthma, and Immunology advises that natural lotion carrying ingredients usually found in food such as goats milk, cow's milk, coconut milk, or oil may interject new allergies, and an allergic resistance when those foods are later utilized.
Occupational use
Since health care operators must wash their hands constantly to block disease transmission, hospital-grade lotion is suggested to prevent skin dermatitis caused by frequent appearance to cleaning operators in the soap. A 2006 research found that the application of hospital-grade lotion after hand washing significantly decreased skin roughness and dryness.
Care must be used not to accept user lotions in a hospital environment, as the fragrances and allergens may be a threat to those who are immunodeficient or among allergies.
Cosmetic uses
Cosmetic lotions may be bartered as anti-aging lotions, which can further be classified as a cosmetic in various cases, and may comprise fragrances. The Food and Drug Administration voiced anxiety about lotions not categorized as drugs that advertise anti-aging or anti-wrinkle sections.
Production
Most lotions are oil-in-water emulsions employing a material such as Cetearyl alcohol to preserve the emulsion collectively, but water-in-oil lotions are further formulated. The key components of a skin care lotion, cream, or gel emulsion are the aqueous and oily phases, an emulgent to restrain detachment of certain two phases, and, if used, the drug substance or substances. A wide assortment of different ingredients such as fragrances, glycerol, petroleum jelly, dyes, preservatives, proteins and stabilizing agents are generally combined to lotions.
Since thickness and consistency are key constituents in lotions and creams, it is necessary to understand the manufacturing process that circumscribes viscosity.
Buy Body Lotion from Online
Now you can buy lotions from online. Apsarah is the largest online store in Bangladesh. Here you can find the excellent quality products at an affordable price. If you are thinking of buying lotion then visit Apsarah website first.
Apsarah provides home delivery service and also cash on delivery services. Buy online and get an amazing experience of original cosmetics shopping online in BD. For top branded excellent products you can blindly believe Apsarah. They are very conscious about their service and their customer satisfaction.
Body Lotion
Showing 1–24 of 110 results
Showing 1–24 of 110 results