Soaps and body washes are a regular item of every modern bathroom. You can now buy soap and body wash online in Bangladesh from apsarah.com . Soap is a chemical compound or bio compound that is made by the chemical reaction between sodium hydroxide or potassium hydroxide and anomal or vegetable oil. It is a water-soluble compound. The solution of water and soap creates foam and this foam removes filth or dirt from any surface. But the modern body soaps or beauty soaps have less soda contain. A large soda contain soaps have a bad effect on the skin so the modern soaps decreased the use of soda and to moisturize the skin modern soaps have glycerine in them. On apsarah , you will find some of the best soaps and body wash. check body soap in BD

apsarah is the largest online Cosmetics shop in Bangladesh and here you will find almost every kind of toiletries and personal care products. And it is very important that you get the original and good quality product or you can face skin issues. But you do not have to worry about that if you buy them from apsarah . apsarah is the most trustworthy online shop and you will find 100% original soaps and body washes. You can now order them online and get it delivered to your home within a few days. So, visit the website of apsarah and place an order now.

Why do we need soaps?
Modern beauty soaps are made of premium fats such as olive oil, palm oil, butter or plant-based fats. These ingredients keep a natural balance to your skin. The less soda contain and glycerine contain keeps the skin moisturized and soft. Modern soaps do not only clean your skin, they make your skin moisturized and glowing. The natural glycerine contain used in the soap is a great natural treatment for dry skins. You can tell the difference by touching your skin. Soaps do not need any kind of preservative to keep it fresh. Liquid soaps or hand washes need preservatives to keep them fresh. Though all preservatives are not bad for health. Tou can use these without any worry. Soaps keep you clean and healthy they kill maximum germs of your outer skin. It is wise to use soap daily. Some of the best soaps are available on apsarah . So, order now.

Types of Soaps: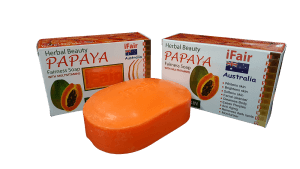 There are different kinds of soap and each kind is for different purpose and skin. You should not just pick a soap and use it. To bring out the best from the soap you have to choose one according to your skin. We have listed some of the common types of soap for you so that you can choose easily.

Antibacterial Soap:
You will find these soaps in both liquid or solid form. They have an additional antibacterial agent in them. These soaps are great for killing bacterias and germs. They can kill almost any kinds of bacteria that you carry on your skin or hands. apsarah has a great collection of soaps. So order now and get it delivered to your place.

Baby Soap in BD:
Baby soaps are specially designed for babies. It contains a minimum amount of soda and contains a good amount of glycerine. Baby soaps are very light and moisturizing. These soaps are also used by people who have sensitive skin. Baby soaps not only clean the skin, they also make them soft and moisturized the skin. On apsarah , you will find some of the best baby soaps. So, if you have a little baby or you have a sensitive skin then order now and get to on your front door.

Herbal Soap:
Herbal soaps contain natural plants and herbs such as chamomile, lavender, peppermint, neem, olive oil, shea butter, avocado, aloe vera, etc. These soaps the youth to the skin, provide natural vitamines, keeps the skin hydrated and moisturized. apsarah has a great collection of these soaps. You can order them online and get the delivery within a few days. So, order now.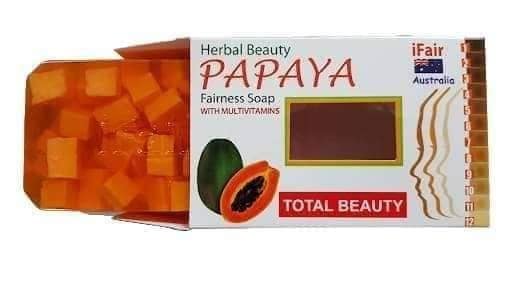 Special Soaps:
There are some special soaps for special skin types. On apsarah , you will find soaps for dry skin. These soaps contain aloe vera, cocoa butter, avocado or olive oil. These soaps keep the dry skin hydrated. You will also find soaps for oily skin. These soaps contain lavender, chamomile, and thyme. These ingredients are very effective for oily skin. You will also find soaps for sensitive skins on apsarah . These soaps contain vitamins that your skin needs. You will also find glycerine based soaps. These soaps are for skins that have both problems oily and dry. You will also find liquid shower gel. These are alternative of bar soaps. They are liquid and they come in different flavors and properties. All these are available on apsarah. You just have to visit our website and place an order now.