Sexy Collagen Pink Lip Gel
Weight: 5ml
Give a pinkish look to your lips-
Naturally pink the nipples-
Work100%- Containing extracts collagen concentration-
Make your lips smoother-
Helps to make your lips and nipple a rosy pink appearance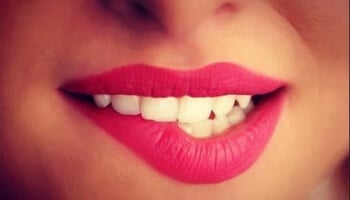 Sexy Collagen Pink Gel is a product that claims to improve the lips color by making them soft, naturally pink and plump! The product exfoliates the lips to reveal a lighter tone plus and it contains collagen for lip plumping.
Ingredients:

Aqua, Carbomer,  Allantoin, Propylene Glycol, Triethanolamine, DMDM Hydantoin,  CI 15850, Tocopherol, Niacinamide, Aloe Barbadensis Leaf Extract, Collagen, Alpha Arbutin
Sexy Collagen Pink Lip Gel is an ideal beauty gel for those that care about details. It ensures that you do not walk around with crocked and darkened lips by restoring the vitality of your lips s well as ensuring they look full, healthy, and naturally pink the nipples, though they may be hidden, face similar treatment and end up looking lighter and feeling smoother.
It's an effective beauty gel that delivers on its promises. It intends to work on your lips as well as nipples, and that is what if offers. Both parts of our body retain their vitality while getting improvements such as a rosy pink appearance.
Sexy Collagen Pink Lip Gel elimination of the unnecessary pigmentation brightens our lips also nipples leaving you happy plus appreciative for our beauty. Moreover, this formula is considerably inexpensive plus easily accessible from online beauty stores. Besides, it is safe to use since it is 100% natural as its ingredients are natural, and thus it has no side effects. Check the best Lip Crae Products in BD